Hello world,
I'm SO sorry I have been neglecting this blog and all my friends on here. Life has been hectic, wonderful, maddening, brilliant and amazing...same as usual! I hope everyone has been doing great things, still making little changes and having the time of your lives.
Last year I started working on something other than just looking after my grandchildren, which is one of my favorite things to do in the world (even when they grow horns that shove their halos off!) and my new business has really been doing incredible things in my life.
Since I wanted to work around Morton's odd work schedule of rotating shifts, I wanted to get in to the home party business. I had sold Avon a million years ago with no real success and didn't know what direction I wanted to go, so I did what any computer savvy person would do...I did a Google search on which kind of consultant or party person made the most money. I wanted a flexible schedule and the ability to pay off my own credit cards and student loans.
My search led me to the largest sensual home party plan in North America, Passion Parties. I'm happy to report, it was a perfect match and my life has changed in ways that I never thought a simple job could change them.
If I had loads of time and you had loads of patience to read my babbling, I'd tell you every step of this fantastic journey, but I'll give you the short version.
Having never even have been to a Passion Party, I joined, got my kit from FedEx last year and it has been a whirlwind ever since. The company has over 400 products, all passion inspired, that I get to present in people's homes, businesses and even at events...whenever I want to!
January was my slow month, just a couple parties, but in April I've had over 30 parties booked and best of all, I'm building this wonderful team of ladies (and one gentleman!) who are spreading passion all over the east coast of America!
In March I attended our annual convention in Las Vegas, wrote the winning theme for next years convention (Let's Get The Party Started!) which won me a private meet & greet with Dr. Drew, who was one of our keynote speakers. My first consultant, Katie from Florida, who attended convention with me, was chosen to dance on the stage with the founder of the Pussycat Dolls, we were both picked to be in a ring on center stage to break boards with our bare hands and our lives were both forever changed!
My personal life is changing in ways I never thought possible, as I grow as a business owner I have so much more to share (and not just financially!) with those I love.
Now about my weight...you all know I struggle to lose, re-gain and have had a real problem with hating myself for my destructive eating habits.
It really makes me happy to report that since starting this in December, I have lost 40 pounds without even dieting. Being heavy isn't even something I think about anymore. I know that I will lose weight in a healthy way without effort. For the first time in a long time, I can really say...I like me!

If you would like to see what I do in person, please contact me. You can come to a party, have a party, come to a team meeting at my house or just chat about what we've both been up to.
My website is http://priscillapassion.com and I'm going to post a picture that was just taken a few weeks ago. You can also friend me on Facebook by looking for Priscilla PassionParties or my email address of priscillapassion@gmail.com. I'd love to reconnect with some of my great friends on here!
This summer I'm going to bicycle across Prince Edward Island in Canada, then go for a two week trek in September to visit my sister in England. I'll be walking part of the long coastal journey there that I hope to do in whole the following year. Traveling is still in my blood and is my other passion!

Email me or message me on here, let me know what you've been up to and how your journey is going.
Hugs to all,
Priscilla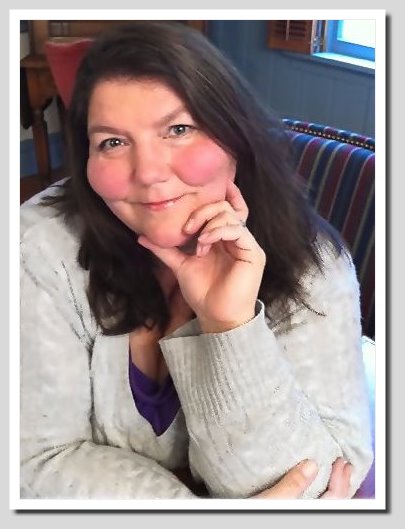 This picture is going to be featured in the magazine, "Partners in Passion" and will be noting my success in achieving the Fast Track Award. It was taken by my daughter Sarah just a few weeks ago.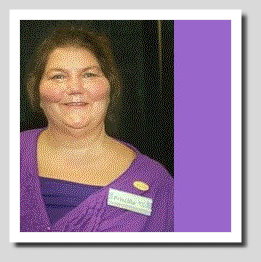 This picture is just a few short months ago, right after I started with Passion Parties and I was 40 pounds heavier. As I'm growing as a person, my body is shrinking! I LOVE THIS!
P.S. I have collar bones again!